The Cosmopolitan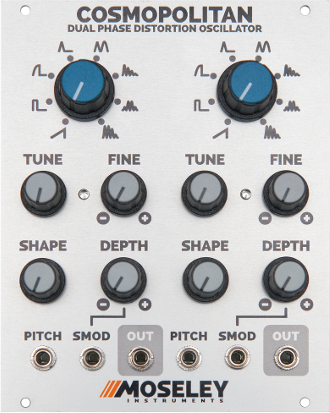 The Eurorack dual phase distortion oscillator you've always wanted!
Due to component shortages we are currently unable to manufacture our modules. Please check back later.
Videos by Dreams of Wires
No additional modules were used, except for one VCA and one ADSR/LFO. Most of the clips were recorded without external effects. Two have external delay effects added.